After Anna by Lisa Scottoline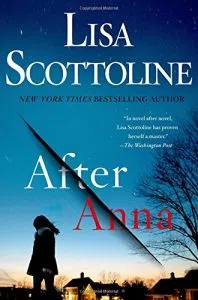 Maggie is thrilled when her 17-year-old daughter Anna moves back in with her, even though her new husband Noah seems less than thrilled about her arrival. When Anna is murdered, all eyes are on Noah — and Maggie has to survive not only the loss of her daughter but potentially of her husband, too.
It Ends With Her by Brianna Labuskes
FBI special agent Clarke Sinclair has been trailing serial killer Simon Cross across the country, piecing together key elements of his pattern (Cross murders red-headed women, and doesn't kill a new victim until Clarke has discovered his previous one) as she closes in. But then Simon breaks the pattern, and Clarke has to reconsider everything she thought she knew as she falls further and further into this life-threatening case.
Baby Teeth by Zoje Stage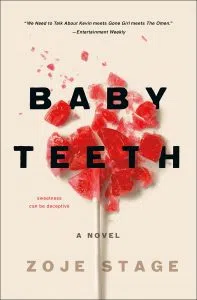 Stay-at-home mom Suzette is starting to suspect there's something wrong with her 7-year-old mute daughter Hanna — so much so that she's started to fear for her own safety. But Suzette's husband doesn't believe her; Hanna's an angel around him. And she loves him so much she doesn't want to share him with anyone else.
Her Last Word by Mary Burton
Kaitlin Roe witnessed her cousin's abduction 14 years ago, but her survivor's guilt still haunts her. She mitigates her guilt by interviewing anyone even remotely connected to the unsolved crime for a podcast which she hopes will finally close this cold case. But when a woman she interviews is murdered, Kaitlin worries she's tempted a retired killer — and that she might be next on his list.
Then She Was Gone by Lisa Jewell
Ten years after Laurel's 15-year-old daughter goes missing, Laurel falls hard and quick for a charming man named Floyd. But when Floyd introduces her to his 9-year-old daughter, Laurel is floored — the girl looks exactly like Laurel's missing daughter at that age. Suddenly Laurel is facing all of her unanswered questions about this traumatic unsolved mystery.
The President Is Missing by Bill Clinton and James Patterson
The US is in danger: Its enemies are threatening an unprecedented attack, and the country is in mass paranoia as whispers of cyberterror and treason spread through the Capitol and beyond. And when the President himself goes missing shortly after becoming a suspect, the stakes are raised.
The Last Time I Lied by Riley Sager
As a young girl, Emma Davis witnessed her three cabinmates at Camp Nightingale sneak out in the middle of the night and never return. Now a famous artist, Emma is asked to return to Nightingale as a painting instructor — and when she arrives, she decides to look into her old friends' mysterious disappearance. But the deeper she digs into the camp's past, the darker its history becomes.
Give Me Your Hand by Megan Abbott
More than a decade after cutting ties with her high school best friend, Kit Owens discovers they're competing against each other for the same highly coveted research position. But Kit knows a chilling secret about Diane — and Diane knows she knows it — and the former friends quickly find themselves dangerously entangled.
Our House by Louise Candlish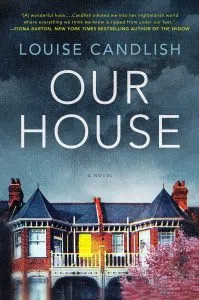 Fiona Lawson and her estranged husband have a unique method of coparenting, keeping their sons in the same family home, each taking turns staying there with them. But one day Fiona comes home to find strangers moving in — and her husband and sons are nowhere to be found.
Shelter in Place by Nora Roberts
In the years following a devastating mass shooting at a mall in Portland, Maine, the survivors funnel their trauma through different outlets: pursuing careers in law enforcement, cultivating an artistic side, generally trying to move on in some level of peace. But while the city is healing and rebuilding itself, one person believes the shooter didn't go far enough — and plans an attack that will leave no survivors.