Marinated Grilled Chuck Roast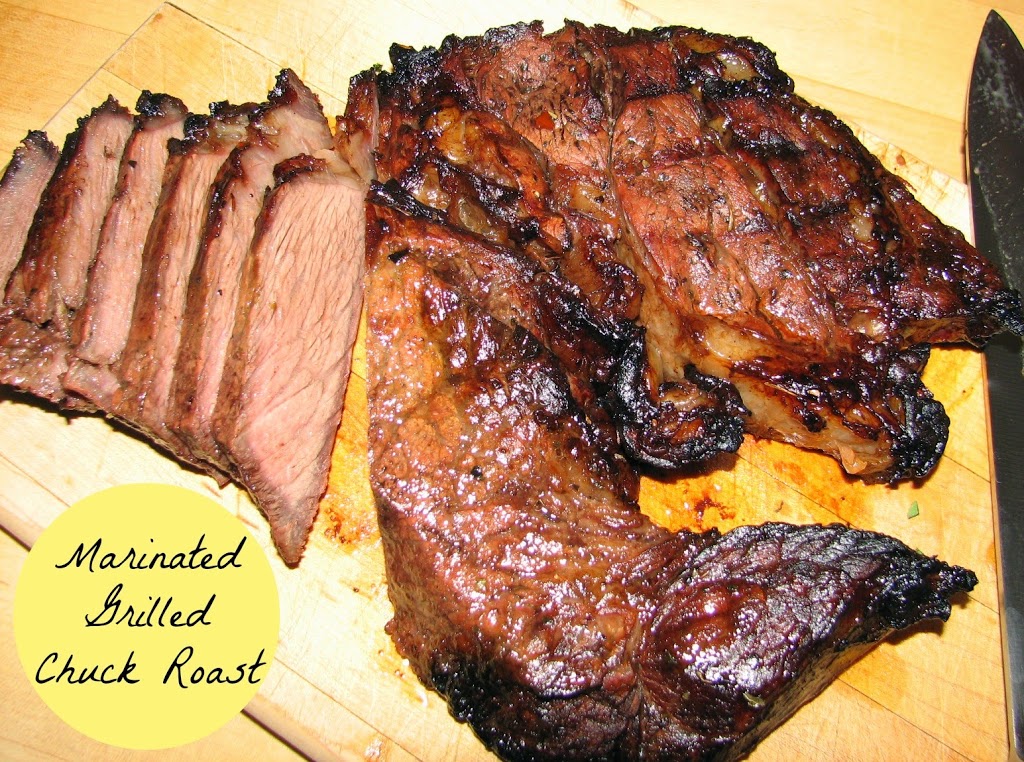 Ingredients:
1 Boneless Chuck Roast of about 1 1/2 pound
Marinade
1 cup of canola oil
1/3 cup of soy sauce
1/4 cup of Worcestershire sauce
3 garlic gloves halved
1 teaspoon of Italian seasoning
The juice of 1 lemon
Salt & Pepper to taste
Directions:
Place the roast in a Ziploc bag and add all the other ingredients to the bag. Remove some air from the bag and close it. With your fingers, spread the marinade to cover all the meat. Marinate in the fridge for 5 to 6 hours.
Heat your BBQ to a high temperature. Cook your meat with indirect heat (close the burner under the meat but leave the other ones at high). Cook for about 15 minutes a side with the cover of the BBQ closed (cooking time may vary depending on the size of your roast and how hot your grill is). After the 30 minutes, open the burner under your piece of meat or move your roast over one of the other burners, and cook for about 1 minute or 2 a side to get the grill marks. Cover with aluminum paper and let the meat rest for 10 minutes. Slice and serve with grilled vegetables or a salad.