With Halloween fast approaching, I decided to take a look back at some of the most terrifying books in history. Horror movies can thrill and cause some jump-scares, but the true terrors comes from what the human mind can imagine.  The following books all portray that and more…
The Haunting of Hill House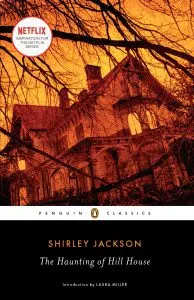 Shirley Jackson's chilling, lean haunted house tale follows Eleanor Vance, a young woman with a bit of a sensitivity for the paranormal. Along with Dr. John Montague, a paranormal investigator, a young artist named Theodora and Hill House heir Luke Sanderson, Eleanor examines the cold, labyrinthine old mansion. The rooms seem to shift, the architecture makes no sense, and even without the ghosts—and oh, there are quite likely ghosts—it's an unsettling visit. But the heart of the mansion isn't necessarily the terror drummed up within its walls. What's most troubling is its ultimate effect on the young Eleanor, whose steadily declining mental state hits a dead end behind the gates of Hill House in one of the most perfect conclusions in all of horror fiction.
House of Leaves
The story within a story in House of Leaves would have been unsettling enough: a family moves into a house and slowly discovers that the inside is somehow larger than the outside. But Mark Z. Danielewski's ambitions are much, much higher. House of Leaves is told in myriad ways, including layers of footnotes, sections with color-blocked words, fake interviews with real celebrities and passages that require you to transcribe the first letter of each sentence to reveal another chapter hidden within. The mounting terror of the Navidson family is all embedded within the story of a young tattoo artist losing his grip on reality.
Pet Sematary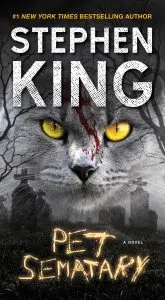 Several of King's books could be on this list, but he frequently blunts the terror of his stories with the richness and humanity of his characterizations and the sprawl of his narratives. Pet Sematary manages to be his most terrifying novel by  its simple, devastating concept: a magical cemetery where buried things come back to a sort-of life—but aren't quite what they once were. From that simple idea King ramps up to a climax that gets under your skin in a fundamental way most horror stories fail to.
Rebecca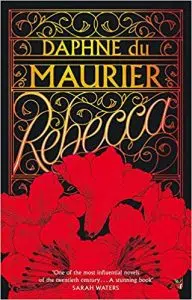 Even now, generations removed from the publication of Daphne du Maurier's gothic classic, the name Rebecca conjures up untold chilling imagery. The scariest aspects of Rebecca are those things that are left unsaid – from the lack of a name for the narrator to the mystery behind the titular character's gloomy death. And the questions posed in the novel and the lies that prop up a supposedly perfect marriage keep on haunting the reader to the bitter end. As for the housekeeper, the evil Mrs Danvers… well, let's not go there.
Blindness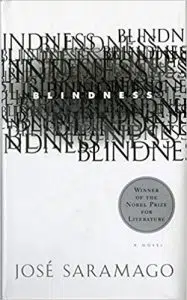 Helplessness is a key factor in a lot of horror; most people labor under the delusion that they are in charge of their destiny and their lives, and horror is often effective simply by reminding us how little control we actually have. An epidemic of blindness leaves an entire city's population secluded in a mental institution as society within and without crumbles. The brutality and descent into animalistic madness is all too realistic, and Saramago manages to capture the terrifying confusion and helplessness experienced by people in a society that no longer functions.
Something Wicked this Way Comes
Something Wicked This Way Comes embodies what makes Bradbury so influential in the world of the dark fantastic. Something Wicked deals in that particular childhood fear of growing older and away from youthful innocence. A traveling carnival brings tempting delights and sinister frights, and readers young and old should find this one to be a timeless autumnal classic.
The Exorcist
Inspired by real events, Blatty's story of demonic possession and exorcism cuts right to the quick. When 12-year-old girl Regan MacNeil starts to behave irrationally her mother soon realises that she has been possessed by evil spirits and turns to the church for help. The manner in which the priests Father Merrin and Karras fight to rid Regan of the demon is unforgettable.
Ghost Story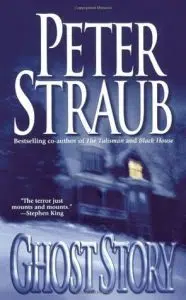 Despite it's simple name, Ghost Story is a truly terrifying tale. Five old friends gather regularly to trade ghost stories, but when one of them dies mysteriously and the survivors begin to dream of their own deaths, a secret from their past is revealed—and the simple pleasures of a ghost story are explored to their most frightening ends by a master of the form.
The Girl Next Door
The novel based on the Indiana murder case of Sylvia Likens, follows single mother, alcoholic and next-door neighbor Ruth, who takes in two nieces after their parents die in a car accident. Ruth's rapidly deteriorating state creates a hellish environment for the nieces and her own kids alike, and The Girl Next Door will make you think twice about handing your kids off to anyone.
Rosemary's Baby
Rosemary's Baby is often cited as the first major spark that ignited the horror boom, giving rise to most of the other titles on this list. If you've seen Roman Polanski's film, then you know the story well: a young couple moves into a new apartment building, and there's more to the kindly old neighbors than one might assume. Rosemary's going to have a baby, you see, and everyone is very excited for the new arrival.
What did you think of the titles in our list? Are there any other books we should have included? Let us know in the comments below and HAPPY READING!