Harlem Globetrotters Writing Challenge:
Kids ages 6-12 are welcome to enter our contest! Simply write a 100-250 word article on one of the subjects below. Send it in to 660 Dewey Blvd., or email it to us at mail@kbowkopr.com! The winner and runner-up will get the chance to read their articles on the air, plus they'll be published in Buttesports.com! Winner will also be the Junior Globetrotter on the bench at the game, plus they'll get a family 4-pack of tickets and other prizes from the Harlem Globetrotters!
Writing Prompts:
Why do you want to be a Harlem Globetrotter
What can you do to prevent bullying in your school?
The Jim Manning Society was established in 1982 by the Greater Montana Foundation and the Montana Broadcasters Association. It honors exceptional performance in local direct radio and television sales. Three Butte Broadcasting employees were recently honored at the 2018 Manning Awards. Throughout the state, only 2 radio station representatives were honored as Top Sellers… Scott Parini and Maggie Davis, both of Butte Broadcasting! Throughout the state, only 1 radio station representative was honored as a Super Seller… Marci Robinson, also of Butte Broadcasting! Congratulations to our team for all your hard work and excellence in broadcasting!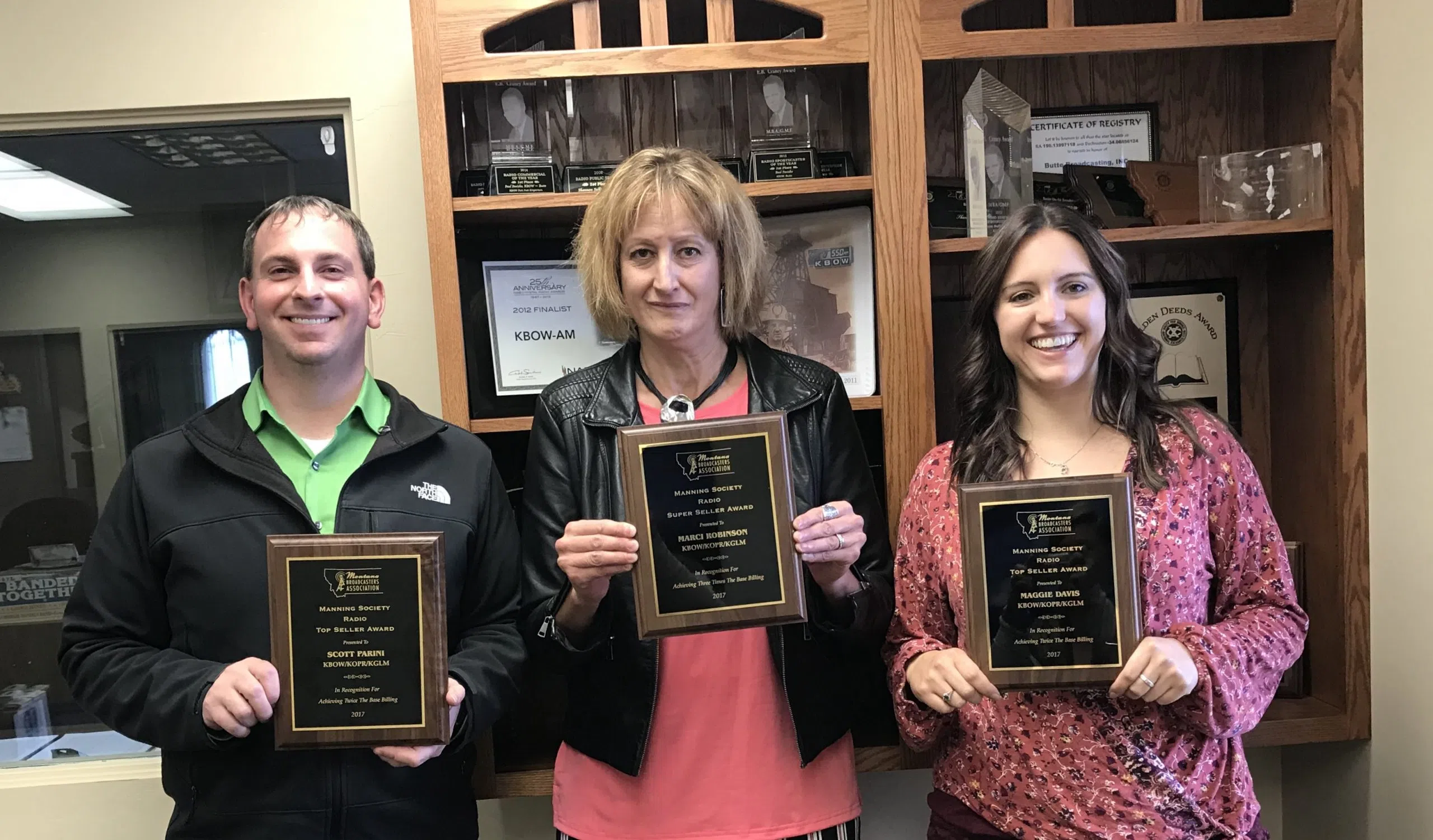 Click here for KOPR Toybox Rules, Locations, and Prizes!